textured metal jewelry crafted to bring joy and beauty through simple design
meet the maker
Hi, I'm Kira, the artist behind this one woman business. I am a self taught metalsmith using traditional techniques to create textured jewelry that reflects my minimalist style. The practice of working slowly, in small batches and with hand tools is central in my process. I am inspired by organic shapes, clean lines, lunar and western influences, and strives to create simple pieces that make big statements. 
All jewelry is made in a messy little studio in North West, Washington with love, and a small, very loud hammer.
learn more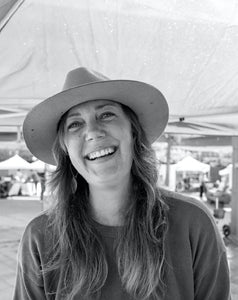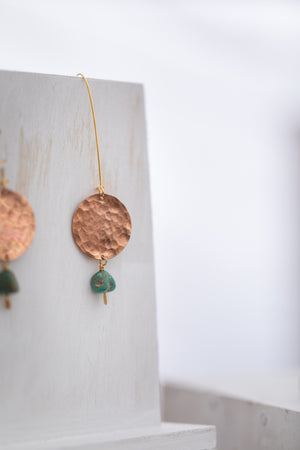 customer review
"My ring came in the mail today and I LOVE it! Packaging was beautiful as always but I just adore the ring. Adore isnt a word I use often but I think it fits since I've got a pep in my step ever since putting it on." - Carrie
"I absolutely love these earrings!! They are so light and comfortable, I wore them for hours without them irritating my ears or getting too heavy. You can tell they are extremely well made and I will absolutely be purchasing more from this shop! I can't say enough about how great these are! Love love love!" - Sarah
"Earrings arrived so quickly! They were beautifully packaged and even more stunning in person. The craftsmanship is excellent; I will definitely purchase more of these beauties in the future. The copper also has a gorgeous shine, I can't wait to see these on my dear friend. Thanks Cascadia!" - Eliza
action for good
This business believes in and supports transgender rights, Black Lives Matter, immigrants, LGBTQ+ community, women's rights, equal access to water, education, and medical care, vaccines and science. Portions of profits are donated to Planned Parenthood, ACLU, NAACP and other organizations supporting equality and change.